99 Peace Walls
2017-19

99 Peace Walls was born out of an ongoing interest in the Irish inhabitants of English towns and cities, namely Birmingham, Cheltenham and Bristol. Following on from an earlier project (Céad Míle Fáilte) coupled with the approaching summer of 2017, Josh decided to volunteer at Belfast Photo Festival. This was his way in to Northern Irish life.

Over a two-week period, balancing working at the Festival and exploring the Northern Irish city, Josh documented the numerous chance encounters he experienced, along with the landscape these people lived in. It was an instinctive process for him and did not involve lengthy pre-planning.

Although he had not explicitly intended to make a political or religious statement with the work, the project naturally evolved from these themes and from the numerous conversations Josh had with the people living in the city, both young and old.

Since this first trip, Josh has since returned to the project and has extended the work into Ireland.
The photographs are no longer totally dependent on geography, and a wider conversation is to be had about identity
(both personal and collective) and the invisible walls at play. The work permeates through many interconnected themes and has become all the more pertinent in light of the current political and social landscape.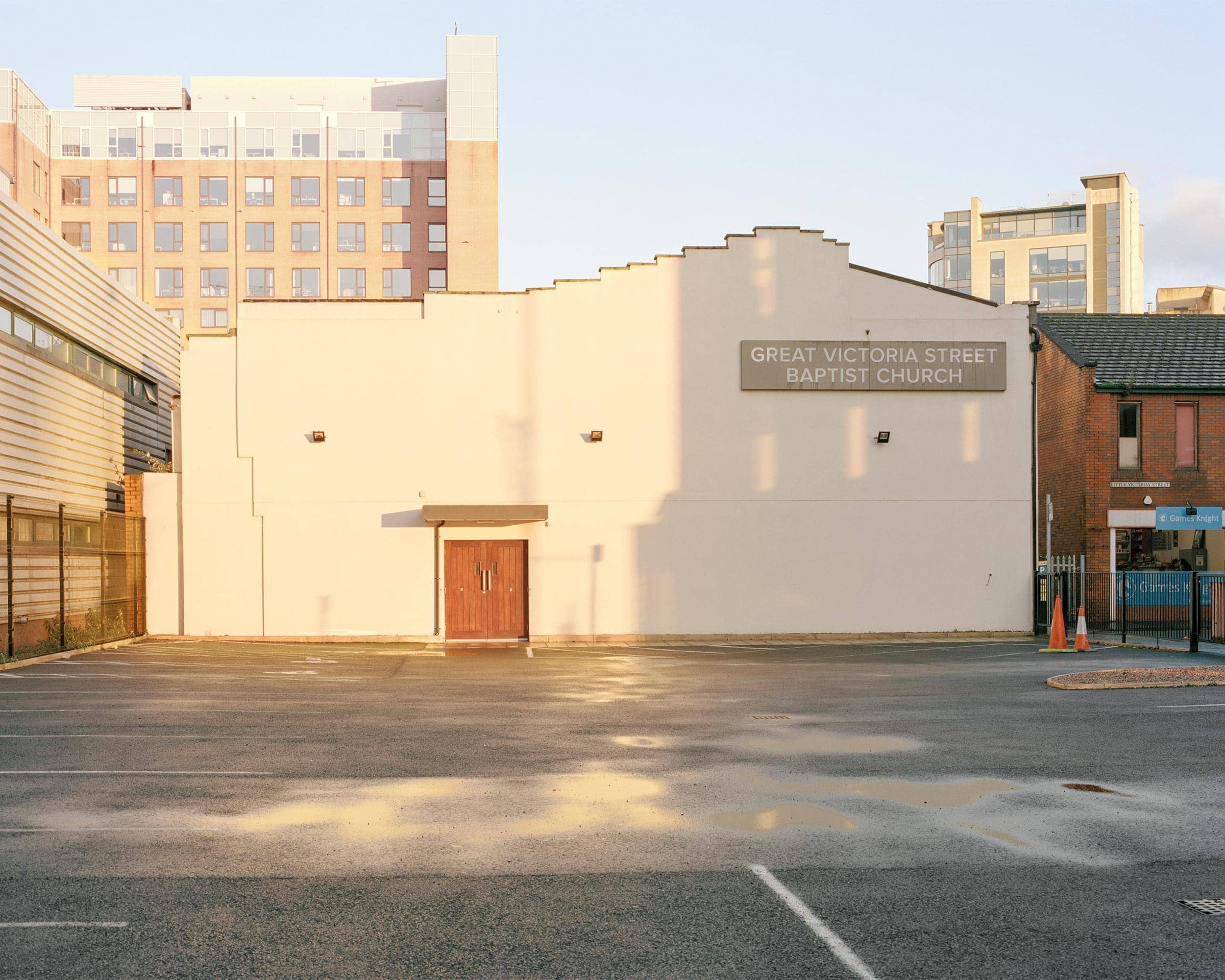 © Josh Adam Jones, 2023. All Rights Reserved.